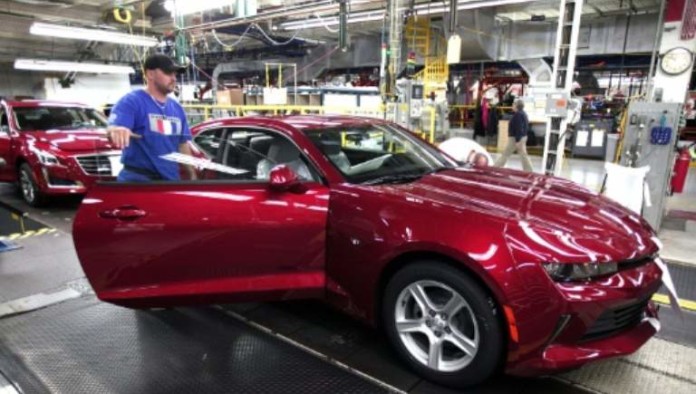 New York (AFP) – The US economy grew at an annual rate of 2.0 percent in the third quarter, according to Commerce Department data Tuesday, slightly below a previous estimate of 2.1 percent.
The July to September growth of gross domestic product — the broad measure of the economy's output of goods and services — was in line with analyst estimates and marked a slowdown from the 3.9 percent growth in the second quarter.
Personal consumption expenditure, which drives about two-thirds of the activity in the US economy, rose by an estimated 3.0 percent, as previously estimated.
The data show the strong dollar continues to be a drag on US trade. Exports grew by just 0.7 percent, down from a previous estimate of 0.9 percent, while imports rose 2.3 percent.
Analysts at Barclays rated the 3.0 percent rise in consumption spending as "solid" and said the report overall "does little to change the picture of solid domestic activity offset by weakness abroad."
"Soft global growth and the lagged effects of lower energy prices and a stronger dollar continue to weigh on trade and manufacturing, the latter of which we see as reflected in the slower pace of inventory accumulation as production is adjusted to meet the slower pace of sales," Barclays said.
Tuesday's data came on the heels of the Federal Reserve's decision last week to lift US interest rates for the first time in nearly a decade, amid growing confidence in the US economic recovery.
However, Fed policy makers emphasized that the US economy still needs the support of loose monetary policy and signaled they would take a gradual approach to further interest rates increases.
A key factor in the slightly lower growth compared with the prior estimate was a downward revision to inventory investment.