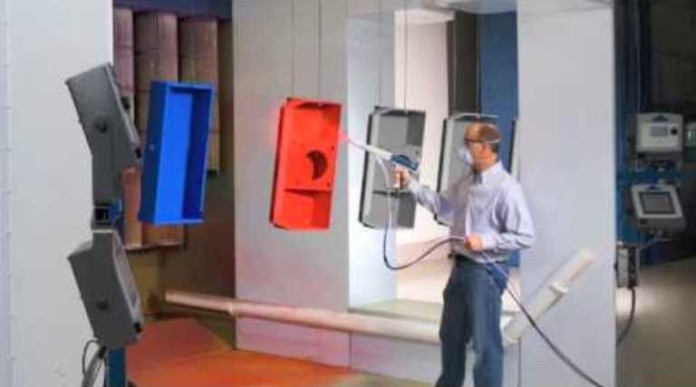 There are many different ways to make items like metal look stunning. For example, chrome plating is one option. Painting the metal is another. But, did you know that powder coating is an option increasing in popularity?
What is powder coating?
In a nutshell, powder coating refers to the process of applying a dry powder to an object. It then gets baked on, something known as thermal fusing. Powder coating differs to painting in that the powder is not "wet" like paint. Plus, when the powder coating process is complete, the finish looks fresh and glossy.
For years, companies have used powder coating as a method of covering an object. If you're thinking of starting a new business, have you considered powder coating? If you haven't, here are ten reasons why you should:
Powder coated finishes are more durable than paint
We live in an age where we expect the things we use to last a long time. The trouble is; the surface of many objects can get worn fast. As a result, many of us end up with items that look worn and tired. Even if they are otherwise fully-functional!
The primary benefit of powder coating over paint is durability. That's why it gets used in many applications, from bicycles frames to car parts like alloy wheels. Powder coating is a finish that is growing in demand. It gets used across various industries, and that trend is set to rise in the future.
Many companies want to sell products that have a long-lasting finish. It helps them to increase brand loyalty. That's why more choose powder coating over regular paint surfaces.
The powder coating process is simple
Paint sprayers master their skills over many years. It takes that long to achieve perfect results, regardless of what they are painting. The thing about powder coating is that the process itself is an easy one. Sure, there is a learning curve to overcome. But, one doesn't have to spend years to become a powder coating guru!
How does the powder coating process work? It's simple, and can get summed up in three steps:
The object undergoes stripping of existing paint, followed by an intensive clean;
It gets covered in the desired colors. The beauty of powder coating is the color choice is almost limitless;
The dry powder fuses with the object once it gets heated up in a special oven. You can find coating ovens here and learn how it's possible to powder coat any size of object;
Once the fusing process completes and the object cools down, it's ready for use!
Powder coating objects is cheaper than painting them
If you want to start a business refinishing items, you'll no doubt have thought about paint. The thing about paint is that many colors and finishes can be expensive. And that means you have to pass those costs onto your customers.
Part of the appeal of powder coating is that it's cheaper than paint. The cost of dry powder is affordable and less than the price of a few liters of paint. You also don't need to spend money on lots of spraying equipment.
A small-scale operation can get by with just a compressor, powder coating gun, and a small oven. You could even set up a spraying booth made from a wood shed!
You can powder coat almost anything
For years, many people assumed that the only things you can powder coat are metal items. What those folks don't realize is you can cover just about anything!
It's not uncommon for materials such as wood and plastic to get covered in dry powder. The only downside is that one might need to use more powder to have a successful outcome on those materials. But, it's not impossible. And, it's still cheaper than painting them!
If you set up a powder coating business, you can claim with confidence that you can cover almost any objects!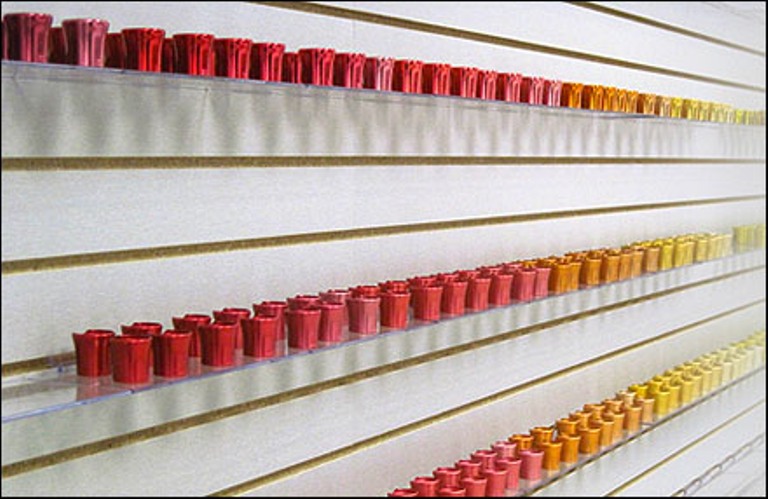 You are helping the environment
The sad truth is we live in an age where we replace rather than repair things. What's even worse is many everyday objects get disposed of just because they have a poor finish!
As you can imagine, the growing amount of waste around the world has become a big problem. You might not think it, but offering a powder coating service will help the environment. It also has the advantage of inspiring consumers to reuse their existing items.
So, how can you use that as a selling point for your business? Well, the obvious way is to give some examples like these:
Refurbishing old bicycles and motorbikes by powder coating the frames;
Giving old kitchen appliances a new lease of life with a powder coated finish in a different color;
Powder coating other household objects like old heating system radiators and towel rails.
Your business can encourage the development of others
A powder coating business is one that gets used by both consumers and other businesses. In the latter's case, your customers could be refurbishers.
For instance, let's say that someone sets up a business refurbishing old caravans. They would upgrade the interior with new carpets, furniture, and accessories. Outside, they would have new tires fitted.
That company could have you powder coat the exterior of the caravans. They might even have you refinish the wheels attached to the caravans.
Another example is where a company manufactures items like trailers or portable buildings. If you can handle the capacity, you could powder coat all the new items such firms produce. Doing so means the manufacturers can ensure their products are durable to their customers.
In both those examples, the result is you have a steady flow of working coming in. And that means your business will grow! That's one of the reasons the powder coating industry has the momentum of a runaway train. It's an industry that shows no signs of shrinking!
You don't have to worry about government restrictions
The thing about painting objects is you have to apply for government licenses in some cases. You know what that means, right? Plenty of red tape to overcome plus the inevitable delays that get associated with them!
Powder coating isn't as restrictive when it comes to government policy. Compared to painting, powder coating isn't as bad to the environment.
Lower VOCs are entering the atmosphere for a start. Plus, it's possible to vacuum up and reuse dry powder that falls onto the floor. You can't do that with paint, and so you have to dispose of it in an eco-friendly manner.
More businesses are turning to powder coating for their finishing needs. There are just fewer government hassles associated with it.
You can offer a mail-order service
Have you got limited funds to set up a powder coating business? If so, that should not discourage you from setting up such a firm! Offering a mail-order powder coating service is possible.
Doing so means you can work from smaller premises and not need much equipment. Plus, you'll have plenty of work to keep you busy and profitable. You can then set aside some of that profit to invest in bigger premises and take on larger projects.
The market is strong for mail-order powder coating services. You can benefit from the fact that few people offer such services. One option is to consider setting up a franchise. That way, you can have other entrepreneurs under your brand covering various areas. The result? You'll have extra revenue streams!
You don't need a particular factory or premises
One of the downsides to offering professional spraying services is the investment in premises. You need to set up spraying booths that can cost lots of money. Plus, you also have to pay for the cost of leasing industrial buildings for the purpose.
Powder coating is something you can carry out even in your backyard! All you need is a dry, enclosed space that offers ventilation. Dust extraction systems are affordable, and you can install them in any building.
As a powder coater, you have more choice when it comes to suitable premises for your work. That's also the case because there are fewer government restrictions as opposed to paint.
Let's say that you operate a repair shop for cars and motorcycles. You could set up a small building near your workshop that deals solely with powder coating.
You have a more viable business model for securing finance
If you want to open a large-scale powder coating business, you'll need investment. That means spending six-figure sums on premises and equipment, plus recruitment costs. As you can imagine, most people don't have that kind of money spare.
That's why it makes sense to get finance to start your business. Powder coating is an attractive business model to investors and lenders. They know there is no shortage of work available. And that means you are more likely to make a profit.
So, what are you waiting for? Get started with your new powder coating business today!