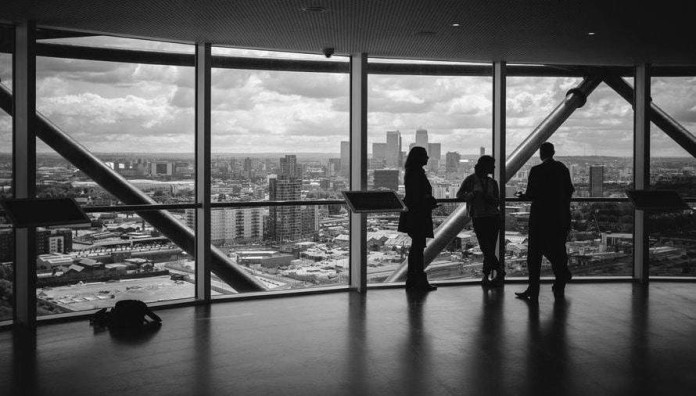 It is a happy occasion when you realise that your business needs to upsize. After all, you got into business hoping for a success – and here it is. The need to upgrade is a sure sign that your company is undergoing a period of sustainable growth. This is most definitely cause for celebration. However, before you get too excited, remember to keep your wits about you. The fact is, with increased growth comes increased responsibility. The larger your business becomes, the more you have to take on board – personally, and as a company. When you come to realise that you need to upsize, there are lots of factors to consider. It's important that you take your time, and don't overdo it. One of the main parts of the process is choosing the right office space to relocate to. This is something which you should sort out before anything else. Let's have a look, now, at the things you need to consider when you're choosing new office space for your booming business.
Location
The old adage of real estate remains true when it comes to commercial properties. Location, location, location! Where your office is situated is really important. You need to consider, first of all, your employees. Can people easily get to the new area? If not, then look elsewhere! You don't want to annoy your workforce during a time of growth, as this can cause a real backlash. As well as your employees, you need to consider ease of access for any clients or customers who may visit. To find the best space, consider looking at this bridgefield living land for sale.
Size
Given that your business is in a period of growth, it is reasonable to assume that it is going to continue to grow. Or at least – we hope so! Remember to keep that in mind when you are choosing your new office space. Allow space for your company to grow into by getting an office which is larger than necessary. There is a delicate balancing act to play here, however. Too big, and you will just be paying for unnecessary space. This might not be so financially viable.
Image
How the office looks might not seem to be important at first glance, but it can make the world of difference. Any good business owner knows the importance of considering their brand image at all times. This is no different. Remember that the office is, at least in part, a reflection of your brand and your brand's values. If you are an environmental company, for example, it's probably best not to hire office space next to a nuclear power plant!
Neighbours
That brings us neatly onto the subject of neighbours. When you are moving home, you understandably want to know that the local area is safe and secure. The same diligence must be applied to your hunt for new office space. Your staff need to feel safe at work. Otherwise, the morale will be affected – and that is very bad for business. Also consider whether or not there are any competitors nearby. Decide whether or not this will pose any problems. This depends on your business – but it's best to consider before you move.