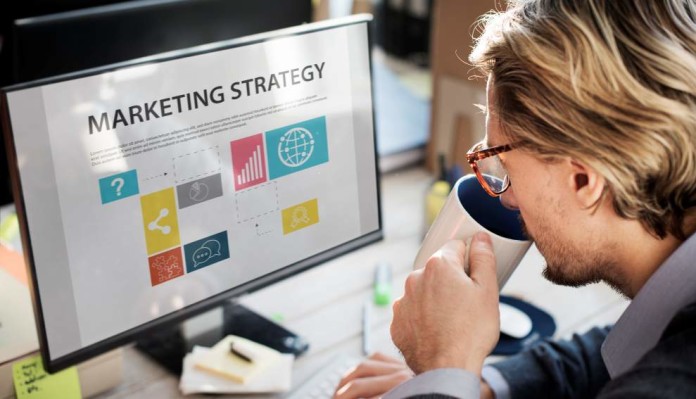 When you think about online marketing trends, it's amazing to think how much has changed in the past few years. And, no doubt, it's going to change again in the years to come. We thought we would put our ears to the ground and listen out for any new developments in the online marketing world – and here's what we found.
Apps will become more prevalent
Forward-thinking businesses have been developing apps for some years now. But, for the vast majority of companies, app development is pretty far from central on their minds. Until this year, that is. With Google starting to index apps so they can be used for SEO purposes, expect more and more companies to use them to become more visible online.
Bye bye desktop
The switch from desktop to mobile is well underway already, of course. But we predict that by the end of this year, the gap between mobile Internet users and those still using desktops will increase even further. In simple terms, Google will give you a penalty if your desktop site isn't optimized for mobile use. But they allow mobile optimized sites to run on desktops as is. If you want to know which direction the Internet is going, you would never back against Google.
Video domination for SEO
There are a few directions possible for the future of SEO – Voice and Video marketing is likely to be up there. Video ads are common enough, of course, but Google is starting to use in-SERP video advertising. It will mean that more videos will appear for keyword terms – and that opens up a lot of doors for savvy marketers.
Targeting SIRI and Cortana
We all use our little digital phone assistants an increasing amount these days. So, making sure that your business information is accessible to the various assistants out there is going to help you bring in traffic. Yes, SEO to appease the likes of Google is still going to be vital. But now, with a new kid in town, it's going to be important to give them what they need, too.
Increase in mobile payments
The biggest trend to watch out for is mobile payments. While major chain stores are still to adopt taking mobile payments, it's an interesting option for smaller businesses. Let's face it; mobile payments are easy, and nobody ever left something on the shelf because it was too easy to buy. For any online marketers, it's a genuine opportunity to encourage employers and business owners to change their ways. When you consider Apple Pay and bank applications are making it easier than ever for consumers to spend on their phones, it makes perfect sense.
OK, so those are our predictions for the next six months or so – how about yours? Give us your foresight and tell us what you think is going to be hot for the foreseeable future. Or, feel free to challenge us on our perceptions. Maybe we can all return to this page in 2017 and see who was right!