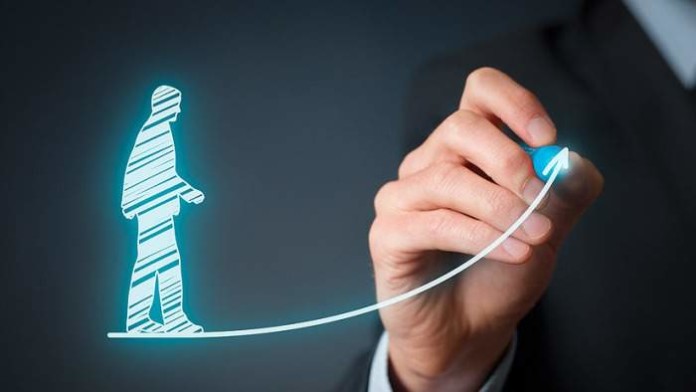 Whether you're currently satisfied with your career and are just looking for ways to further optimize your efforts, or are horribly disappointed and are in desperate need of a change, take comfort in knowing that there are at least five things you can do to advance your career in just one week:
1. Perfect Your Resume
Even if you don't have a perfect job history in terms of experience and degrees, there are ways to polish your existing credentials and strong points in a way that maximizes the chances of your resume being taken seriously by a hiring manager, investor, or prospective client. Having a perfect resume isn't necessarily about being the perfect professional, it's about highlighting the best features of your career in a presentation that is as impressive as possible. Since most people can't produce such a super resume, it may be wise to delegate this step to an executive resume service, which specializes in condensing extensive work histories and career details into a format that portrays the utmost in professionalism. Most of these services provide a 1-3 day turnaround, so you can have your perfect, polished resume returned and submitted to dozens of prospects within 7 days.
2. Put a Portfolio Online
Having a specialized resume that you can submit during the application or proposal process is a great starting point, but if you want to increase the visibility of your experience and skills, it might also be a good idea to publish a public portfolio online. Depending on your work ethic and web/writing skills, this can be done in as little as one day's time and by the end of the week your portfolio could already have dozens, hundreds, or even thousands of visits depending on how aggressively it's marketed. The goal is to make sure someone who looks up your name in Google is met primarily with positive links to your portfolio and profiles. If you can achieve that this week, then by next month you'll be in a better boat.
3. Build Local Branding
Even if you operate an online business, having a regional presence and utilizing local word of mouth networking can go a long way in spreading brand awareness and/or making your professional name known. To complete this step, start by creating an abundance of marketing and promotional materials like business cards, flyers, brochures, pamphlets, stickers, and anything else you can think of that will make it easy to drop your name and business into almost any context without coming across as overbearing. The goal is not to run around town plastering your name and face on walls of unsuspecting storefronts, but to network with your local circle and businesses in your region to spread news of your products or services in an appropriate manner.
4. Pursue a New Job, Client, or Project
What faster way to boost your career than to land a new job, client, or project to add to your portfolio?Aside from the fact that this will create additional income, it'll also enhance your reputation by helping you gain experience. If you're already overloaded with work and it would be impractical to pursue any additional prospects, then of course continue working hard to please your existing client base. But if you find yourself having plenty of free time during what are supposed to be your work hours, it might be time to start hunting and applying for new opportunities.
5. Create a New Revenue Stream
On top of expanding your current specialty, why not delve into other forms of income generation by re-investing some of your salary and free time into entrepreneurial endeavors. For example, there's no reason why a lawyer can't invest in stocks, while also owning a restaurant, several rental properties, and one or more online stores. If your career is going well enough for you to invest gradually, the challenge of building additional revenue streams could be well worth your while.
Other Ways to Maximize Your Career Potential
In closing, the above five tips obviously aren't the only way you can provide a significant boost to your career within a single work week. For example, you could also launch a consulting service in your industry. Since you're already an expert in a certain field, why not get paid to be an adviser or guru on that topic? If you're currently working for a company or if you typically operate on a contractual basis, you could also try mixing in the alternative of soliciting work through freelancing marketplaces to broaden your sources of work.