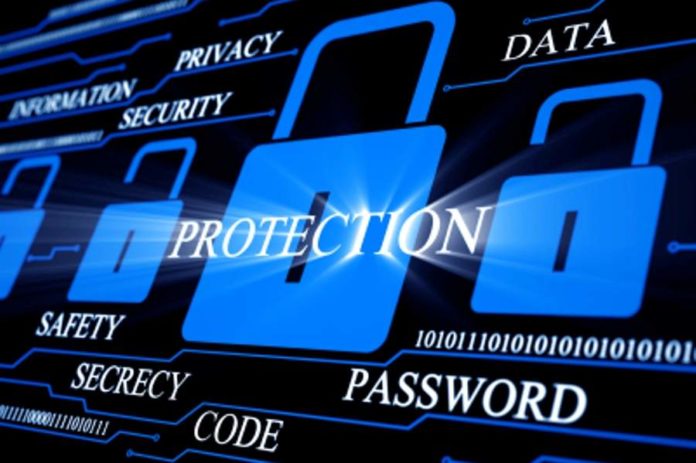 If you've been working hard to get your small business startup off the ground – it's not unusual to consider security an afterthought. This can be a huge mistake. Whether you're the manager of a huge corporation or you're just running a small office with 2 employees – security of both your premises and data are hugely important. In this article, we're going to look at five simple tips that could help secure your business, protecting both assets and profits.
1. Keep your premises secure
This should be self explanatory – but you'd be surprised how many people have an "open door" policy in their building. Many offices neglect simple property security and allow too many people access. Make sure you've got a secure system in place that prevents people entering unless they've been accepted. A simple buzzer system could work. While a small office might not need full-time security guards, it could be an option if you've got expensive goods on site.
All businesses should have CCTV, not only so you can catch anyone who does break in, but also as a deterrent. This all might seem straightforward, but sometimes it's the simplest of things that are missed. Obviously, make sure the building is locked and secure every night before you leave.
2. Make sure IT network protection is a priority
If you wouldn't leave your office unlocked at night – why would you leave your computer systems wide open to attacks? Hopefully, you're aware of at least a small level of IT security like keeping your virus checkers up-to-date and not sharing passwords. However, many small businesses who aren't IT savvy ignore even these simple steps.
It's important you've got someone who is in charge of your networks and can make sure they're secure at all times. If you can't spare a full-time employee for this – you can use external third-party providers who help a number of small businesses keep their IT networks secure, often remotely.
3. Do full background checks on anyone with access to your building
Not only should staff be fully vetted before being employed, but so should any visitors or clients. As it can be difficult or off-putting to do checks on clients or certain visitors, try and have a meeting area near the front of the building so that you can meet with them without giving them access to more secure areas.
4. Make sure staff are full trained on various security protocols.
Rather than malicious attacks from existing members of staff, many security breaches are because of negligence. Make sure your staff are fully trained on all matters of security, from keeping their passwords private to not providing too much information about your business on the phone or social media.
The security of your business is a priority, but it's often just common sense. Make sure nobody leaves their computers logged in while they're unattended, or takes important documents home with them. If anyone notices anything suspicious, they should notify the right person immediately. Important documents should also be shredded rather than left in the trash, as some fraudsters aren't above dumpster diving. Make sure your business is fully protected against both physical and cyber attacks immediately.
If you need more information about identity theft protection, you can do further research online.