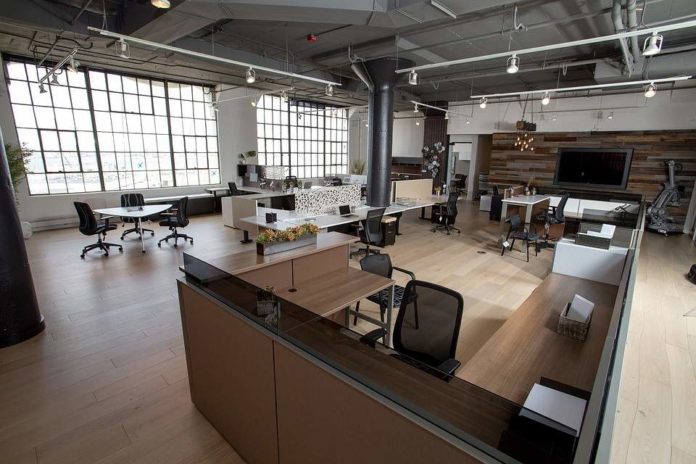 Is your business fresh, creative, and forward-thinking? If so, you will no doubt want to portray that image through the design and layout of your corporate home. It's a well-known fact that many of today's offices are opting for "unconventional" styles when creating the look for their office spaces.
Are you thinking of revamping your firm's office? Perhaps you will be moving to bigger premises soon? If you want to curate a relaxed company culture, one surefire way of doing so is by implementing the right look for your workspace. Check out these intriguing ideas to make your office more in-keeping with the image your business wants to reflect:
Gut the interior of the office
If you run a creative business, you want your office space to feel more open and inspiration to your team. Believe it or not, one way to do that is by gutting the interior! By that, I mean removing things like ceiling tiles and drywall to expose ceilings and walls. You may also wish to consider removing curtains or blinds from your windows too for a more open look.
Worried about the sun blinding your staff if you have no curtains or window blinds? Perhaps you want to maintain an element of privacy in your office? No problem, you can get your windows tinted! Companies such as Tint World can offer a range of colors and tinting styles.
Go for an open plan layout
It makes sense to avoid segregating your workers if you can help it. Why? An open plan office promotes the free movement of communication and ideas between individuals and teams in the same workspace.
Plus, it can encourage the more introverted workers in your business to better integrate with the rest of your workforce. Take a look at the Arnold's Office Furniture site for some ideas on desk and cubicle designs and layouts.
Convert the office to LED lighting
There are numerous benefits of LED lights over conventional ones. For example, they use less power and cost less to operate. Plus, they last longer than CFL energy-saving bulbs. Another advantage is you can get "daylight" (6500K) style LEDs that are bright and give off a cool glow.
LED lights are also more affordable to buy and fit these days, so it makes sense to upgrade to them. They are a must if your staff require a lot of lighting to concentrate on their projects.
Make your office baby and pet-friendly
Last, but not least, it's no surprise that workers feel more productive if they don't feel like they are working in a traditional corporate environment. Creating a daycare center in your office staffed by professionals will ensure that working parents don't have to worry about not spending time with their children (or paying for their care).
And allowing employees to bring in their pet dogs, for example, can make them feel more creative, believe it or not. You'd probably have to draw the line at exotic pets like snakes or alligators, though!