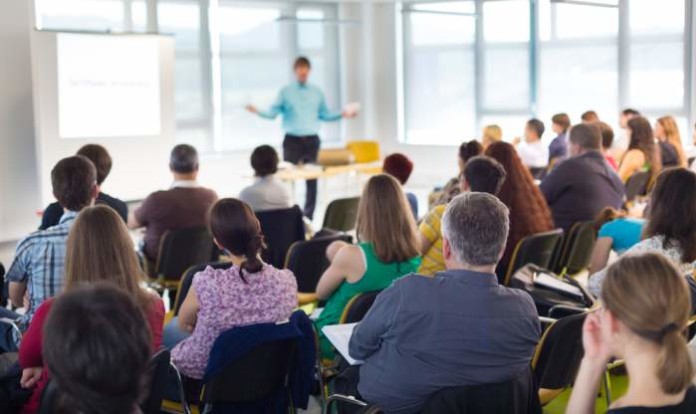 Employees are probably the most expensive investments we make in business. Not only do we pour money into their salaries and spend company money to improve their well-being, but we also have to focus on improving their skills and teaching them new ones in order to update their knowledge to cope with new trends. For instance, a loyal employee that has been working for you since your company started might lose value when you switch over to new computer systems or put them in a different role due to staff shuffles. Loyalty should be rewarded and you should always give them priority, but when they start to show their age and fail to cope with new upgrades in your business, what can you do?
Empower them with knowledge
 One of the additional investments that people make in their employees is to teach them new things. It could be how to use a computer, to help them become proficient in a new language, or even just a crash course on how to use a new program that is critical to how your business works. Luckily, services like Find Your Context are a great way to teach your employees new skills. With online learning becoming a popular and fast growing industry, you need a way to filter out the best from the worst. Give your employees a hand and put them on an online training program and give them a little break from work. It's a fast and efficient way to improve their usefulness to your business, and it helps to improve your working relationship.
Teach them yourself
Teaching new skills to people is a time-consuming task, but it's probably the cheapest way to do so and it helps to build a bond between you and your employees. If you're deploying a new type of software throughout your business or you're using bespoke apps on your company smartphones, then it pays to round up your employees and give them a quick guide on how to use it. If you personally don't know how to use it, then ask your software developer or a trained IT professional to give a short lecture on how to use the new software, what advantages it offers, and who to contact should they need assistance with it.
Offering benefits to your employees
Occasionally, employers like to pamper their staff with lots of benefits. It could be something simple like a holiday, some tech-related gifts or even just a bottle of wine. However, there are some employers that know the value of knowledge, and instead of offering gifts that are consumed, they offer the gift of learning. If you're the head of a large company that houses hundreds of employees, or even if you just have a dozen at your command, then why not offer them courses to learn new skills? It could be related to work, such as improving their proficiency with computers, or it could be completely unrelated, such as giving them the opportunity to learn how to draw for their personal enjoyment.