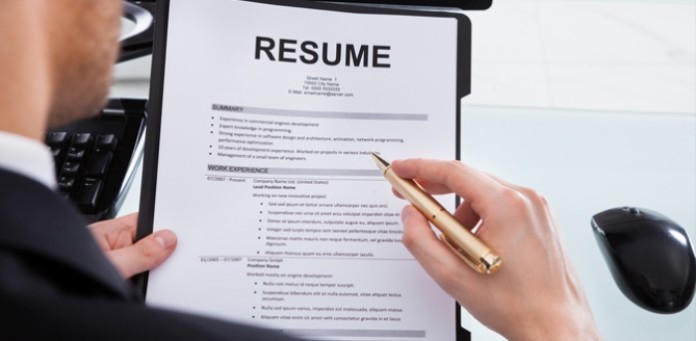 Did you know that your resume is your financial ticket to the future? In theory, that piece of paper or digital document is the key to changing jobs and progressing your career, which can ultimately mean better pay and quality of life. Which is why it can be so disheartening when people are happy to settle for average resumes when applying for their next job. Why wouldn't you create the best one you can? Hopefully, sharing these best kept secrets for creating a mega resume will help you up your game.
Understand your audience
Any business wants to ensure that their product and service is sellable. The same should be said for your skills and attributes. You are trying to persuade someone who is reading your resume that you are right for the job. However, many people don't update their resumes enough or tailor it to the job role you are seeking. Look at your experience and create a document worthy of your audience.
Don't portray your ambitions at the beginning of your resume
Many people start off their resume with an opening paragraph of their career aspirations and the job they would like to secure. But many recruiters aren't interested in your desire until they are aware that you have the right skills and qualifications for the job. Instead, make sure your resume gains their interest by being factual and straight to the point. The interview is when you will have the opportunity to express your desire, and it will come across much more passionate than in the written word. 
Increase your professional profile and qualifications
Sometimes a resume requires you to add some more skills and qualifications into the mix, especially if you find yourself considering a more senior role or a job that has more responsibility. This is when it could be worth investing your time gaining further accreditations and qualifications, or even retraining in the industry. Thankfully there are many accredited mba programs that could help you. Increasing your professional profile.
Research and prepare your resume for success
Many people will have a specific job role or title they are looking to get. So some research into the job descriptions and advertisements could work in your favor. Print off a few vacancies and study the descriptions. Look for common sentences and desires for the job as well as keywords repeated throughout. Emulate those keywords and sentence structures into your resume, it proves you are the person for the job, and definitely ensures your resume stands out from the crowd.
Personalize a cover letter
Finally, take some time to include a personalized cover letter with your resume. This is an opportunity for you note down a few paragraphs on why you think you are right for the role. Referring to the job description as well as your past experience. It's a ticket to ensuring your resume gets read.
I hope these tips helps you improve your resume.