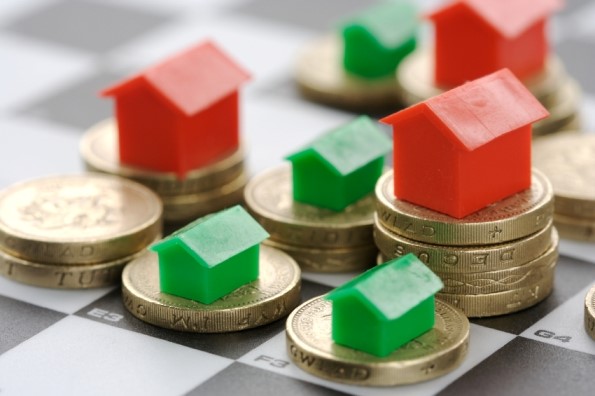 Property can be one of the most rewarding investments. But there are also many easy mistakes that can be made along the way if you don't do your research first. For those wanting a smooth ride into the world of real estate, here are some of the golden rules to consider.
Don't invest without extra money behind you 
Throwing all the money you own into a property investment is a bad idea. It's often worthwhile having at least a grand saved up as a safety net. This can help pay for unforeseen eventualities such as emergency repairs or unpaid rent from tenants if you're planning on becoming a landlord. Failure to have the funds to pay for these emergencies could strike up legal issues with tenants, create extra debts and damage your relationship with your mortgage provider if you can't pay off the monthly payments.
Don't buy a property for you to live in 
An investment property shouldn't be somewhere you want to live personally. It should either be somewhere you plan on selling in the future for a profit, or somewhere to rent to tenants for a profit. Many first-time investors will buy a property, do it up and then grow attached to it and not want to sell or rent it. Potential landlords should also be wary of buying property that meet their needs but not the needs of tenants. A cheap cottage in the country somewhere might not be a great rental opportunity as most tenants are likely to be young people who need easy commuting and nearby socialising opportunities such as pubs, clubs and coffee bars.
Do negotiate pricing 
Learning to negotiate is key when getting into property investment. This doesn't just include the sale price of the property, but also costs of solicitors and surveyors which you may also be able to lower. Bigger mortgage companies generally won't accept negotiating, but other independent companies may be able to offer more flexible rates. Try to save money wherever you can – when it comes to the property sale price many realtors and sellers will allow negotiation room of about 5%.
Do consider properties that aren't local 
You don't have to buy local. If you live in a city and can't afford most properties nearby, you could buy a property somewhere outside the city to get more for your money.
Online agencies have made it easy to look for buying and rental opportunities out of your area. You can even look into apartments abroad. You don't have to be in the area to keep checks after you've bought the property – a tenancy agency can provide any maintenance and support for tenants for you.
It is always best to visit the property in person first before making the purchase. Pictures don't provide everything and you don't want to be the target of an online scam. Remember that there may be extra legal implications and costs buying a property abroad and you may need contracts and paperwork to be translated.
Do renovate 
Some properties in up-coming areas will naturally appreciate over time. However, you can help to raise the value by making renovations. Some investors will deliberately buy a cheap run-down property so that they can give it a makeover and double its value.
There are all kinds of renovations that you can make to boost a property's value – some more expensive than others. Converting is generally more profitable than extending. Building an extension requires extra masonry costs, whilst converting a loft or garage into a new room allows you to already have the walls in place. Eco-vating is a particularly popular type of renovation these days that involves making the home more sustainable. This could include adding more insulation, installing a greywater recycling system or fitting solar panels on the roof. You may be able to get a grant to carry out some of this work.
Don't do all renovations yourself 
DIY renovations are generally not advised unless you're a handyman by trade. It will take up more of your time and you'll have to factor in costs of materials and tools that a handyman company might be able to save you money on. Laws can also be very strict when it comes to plumbing and electrics, so hiring a professional can help reduce this stress. Many people that do their own renovations can also get more sentimentally attached to the property they're working on, making it harder to sell up afterwards.
Do consider using a landlord service 
Landlord services or tenancy agencies exist to help landlords with all the aggravating admin. This could involve demanding rent from tenants that haven't paid up, making fast repairs and ensuring that there's always someone in the property. Whilst you will have to pay an extra cost to go through a landlord service, it will relieve a lot of stress. You'll still be in charge of your own book-keeping of course, but won't be required to run around as much after your tenants.
Don't take on tenants without screening them 
It's a good precaution to screen your tenants before allowing them to live in your property. This could involve personal ID, proof of income and a credit check just to ensure they're not going to be a nightmare tenant that never pays their rent. Don't be afraid to quiz them either about animals, whether they have children or whether these smoke – all these could result in damage to the property. If you're renting a place that isn't local, a landlord service may be able to do this for you. It also pays to get any contracts professionally written up by a solicitor to make sure they're legally tight.
Do give freedom to good tenants 
If you get a good tenant that's in there for the long run, giving them some freedom when it comes to decorating and renovation ideas could benefit you. They may offer to do up the garden or a convert a room out of their pocket, which could save you money. Alternatively, you may be able to provide them with a small grant to help with their renovation idea. Of course, if you don't trust the tenant, you should put your foot down and say no, but there's no use restraining a good tenant who may then be tempted to leave and find a place to live elsewhere that offers more freedom.
Don't be afraid to opt out when a better deal comes along 
If you come across another property that's a much better rental opportunity and could make you more of a profit, don't be afraid to sell up your current property. You'll have to give tenants an advance warning so that they can leave and find somewhere else. You'll also want to make sure that any renovations are all carried out and finished so that you make the best profit you can. You should also check that your mortgage company is okay to continue taking you on for your new property (you may be able to find a better mortgage deal elsewhere).