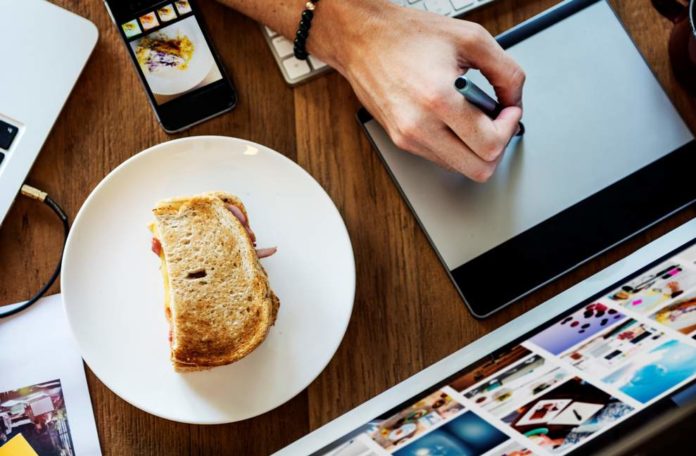 Working at home sounds like fun at first, but it's also difficult. You have to pep yourself up each day and try to overcome the afternoon lulls that come with working alone. It's important to stay focused on what's important and why you got into the business in the first place.
Don't let one bad day make you feel down about all that's yet to come. Give yourself some breathing room to figure out what's keeping you from achieving the amazing plans you set out to accomplish. The power is in your hands and only you have the ability to pick yourself back up. See what's holding your work from home business back from greatness.
A Proper Office
Even though you're working at home, you need to have the proper office configured for functioning. Pick a designated area in the house that's going to be your office and decorate it to your liking. Include a computer, pens, a lamp and any other materials you think you'll need. Make it your own space so you feel comfortable working in it each day. Determine that the room will be used for your job only. This way it'll feel more like you're going to work each morning. The nicer you make it, the more productive you'll be because your mood will be positive. You deserve a proper office for all of the hard work you're putting in at home.
Goals
Sitting at home won't be very productive unless you have goals. Set sales goals to hit or decide that you'll call a certain amount of clients each day. You need goals for achieving success. Otherwise, you'll be aimlessly working without any particular purpose in mind. Write down your goals and keep them posted where they're visible. Remind yourself daily that you have a job to do and get yourself in a mindset to conquer those objectives. Set goals and once you reach them, set more.
Passion
Dig deep and find your passion that was once with you when you started. You should have a desire for what you're doing and why you're doing it. Ignite a fire inside yourself to want to do a better job. Remember why you're working and who you're helping. Find a hunger to succeed through your ability to connect with your inner desires. It's important to have a passion and purpose when you go to work each day. This should be no different whether you're working at a business or inside your home.
Motivation
No work will get done unless you find your motivation to do it. Motivate yourself each morning to get up and get excited about what's in front of you. Don't let working from home put you in a daze. Use your downtime to take online training courses and make sure you work from a list. Challenge yourself and seek opportunities that are going to help you and your business succeed. You have to create your own drive and enthusiasm since there's no one else to do it for you. Research new topics or ways to tackle a business problem. Don't settle for mediocre. Take breaks if you have to or go workout if you're feeling tired. Pump yourself up and get past the slow periods by finding productive ways to utilize your time.
Distractions
Look around your house and office and eliminate distractions. Put your phone away if you don't need it immediately and turnoff your email notifications. Taking these steps will make it easier for you to focus and get important work done. Interruptions and disturbances are more common when you're working from home. It's up to you to minimize them in your working area so it's easier to concentrate. It'll also prevent you from making mistakes and feeling overwhelmed throughout the day.
Work Ethic
Be honest with yourself about your work ethic. Ask yourself if you're the type of person who doesn't like to work or simply can't focus. Maybe it's time to grow up and get serious about your career. Consider if you've been playing around too long and are ready for a change. Put yourself up to the challenge of getting work done in the home business setting and see if you can overcome your hesitations and fears. It's difficult to be your own boss without a work ethic, but it's also possible to work hard and still succeed, even if working isn't in your DNA.
Lack of Tracking & Follow-Up
Working from home means you're accountable for yourself. There's no one over your shoulder making sure you got your work done. Write information down, make lists and cross items off as you complete them. A lack of tracking and follow-up puts you in danger of forgetting important information and not getting through your to-do list. Be responsible for tracking what needs to get done and what can wait. Set priorities in place so you don't feel as overwhelmed when thinking about all you have to achieve. It's easy to not follow-up and go on with your day, but that won't ensure you win the sale. Clients won't appreciate you slacking and it's not a good habit to adopt.
No Interactions
Working from home is difficult in the sense that you aren't with people all day. Reach out and ask for feedback or input on a project. Don't be afraid to call your co-workers if they're working remotely or a friend if you work alone. Go to business networking events in the evenings and meet new people that way. Go visit clients in person if you want more interaction. It takes more effort, but there are ways to get it if you would like to see people more often. Another option is to join social media groups and meet other people who work from home. Social media is a great platform for networking and promoting your business.
Conclusion
Working from home comes with its pros and cons. It's doable if you have the right attitude and tools in place. This is what's holding your work from home business back from greatness.