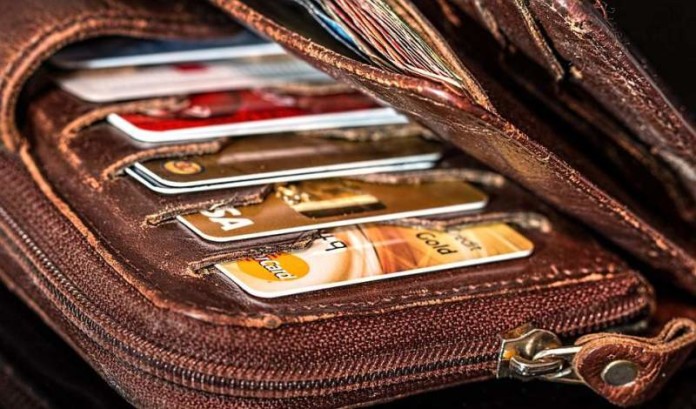 A poor credit score is one of the biggest financial hurdles that anyone can face – especially when credit bureaus record information that's out of date or just plain wrong. Far from being a financial life sentence, a less-than-stellar credit record is something you can fix with the right tools and strategies. In this article, we'll share five credit repair tactics that will actually increase your chances of escaping the bad credit trap while staying inside the limits of the law.
1. Get a Copy of Your Credit Report – ASAP
Before you solve your credit problems, you need to know what exactly you're up against. The three main credit bureaus – Experian, Equifax and TransUnion – are obligated by law to provide you with one free credit report each year, and you should definitely take advantage of this right by requesting your free report today.
Once you obtain a copy of your credit reports, you'll be able to see what your creditors (including banks and credit card companies) have been reporting to the bureaus. Your credit report contains information about the total amount of outstanding debt you have, how regularly you pay your instalments (and if you pay on time or not), and how much of your total credit limit you tend to use. If you've defaulted on any payments or have been sued for outstanding debts, this information will also appear on the report.
2. Check Every Detail – and Circle Any Wrong Information in Red
Human error is something that every industry has to deal with, and credit providers are no exception. If you spot any errors on your credit report – especially negative information like missed payments or defaults that aren't true – you'll need to lodge a dispute with the credit bureau as a matter of urgency.
In most cases, the credit bureau will investigate the dispute and ask the creditor for proof of your failure to pay on time, and they may ask you to provide evidence that you acted in accordance with your credit agreement. Bank deposit slips, bank statements, and any other solid proof will definitely help your case.
If the negative notes on your report are accurate, there are still a few things you can do to improve your credit score. Let's start with the easiest one.
3. Use a Credit Cleaning Service
When it comes to disputing negative credit listings against your name, there's a lot of legal knowledge and time-consuming negotiations that are necessary if you want a successful outcome. You could educate yourself fully on the ins and outs of the Fair Credit Reporting Act (FCRA), the FDCPA, and the Truth in Lending Act – and try to take on your creditors' lawyers and collection agents yourself – or you could opt for a simpler solution: a credit cleaning service that actually works.
There are many companies out there offering to clean up your credit record, but if you're not selective about who you deal with, you may find yourself back at square one – after having paid for a service that's ineffective. After reading an accurate review of CreditRepair.com, you may want to go with this reputable company. For a reasonable monthly fee, they'll monitor your credit record, carry out negotiations on your behalf and constantly strive to improve your credit score – no matter how low it is to begin with.
Credit repair companies that charge too little, promise too much, and shy away from follow-up questions are definitely worth avoiding.
4. Don't Take Collection Agents at Face Value
Credit collection agents have one job: making you pay up. While many agents are ethical and treat debtors with respect, there are others who may not always be operating within the strict letter of the law. When you deal with collection agents, you should always ask them for proof that they are legally empowered to collect the debt on behalf of the client – and ask for proof that the debt is real and that you are liable to pay it. They'll need to provide the original credit agreement and proof that you didn't pay the debt before you're obligated to co-operate with them.
Even if the collection agent is legally entitled to collect a debt that you owe, they may not meet the legal requirements to operate in your state. Many collectors are only registered in one state (to save on fees) but try to collect from customers across America. If they meet the licensing, bonding, and insurance requirements in another state, but not in the one you live in, they may not be allowed to collect from you. If this is the case, the collection needs to be removed from your credit record.
5. Arrange to Pay Off Legitimate Debt – or Check its Statute of Limitations
If you legitimately owe a debt, you have two options: pay it off, or wait for the Statute of Limitations (SOL) to expire. The first option is always best – and it's the honorable thing to do – but if your finances don't allow, you'll need to check your state's SOL regulations. Some states don't allow debts older than 3 or 4 years to be collected anymore, and these could be removed from your credit record by the right credit cleaning company.
Once your debt is fully paid off or expired, and your credit report disputes have been successfully resolved, you should request an updated credit report each year and check that all the information it contains is accurate. Managing your credit rating is a lifetime commitment – but when you need credit for something important, you'll be glad you put in the time.
Conclusion
Don't let a bad credit report stand in the way of your personal progress – by following our five tips, you'll soon be on the road to improving your credit and qualifying for the credit cards, mortgage or financing that you need. Whether you choose to work with a hassle-free service provider or try to manage some of the process yourself, time and patience will be essential. Give yourself a year or two, and you'll be able to enjoy decades of easy access to credit in the future.