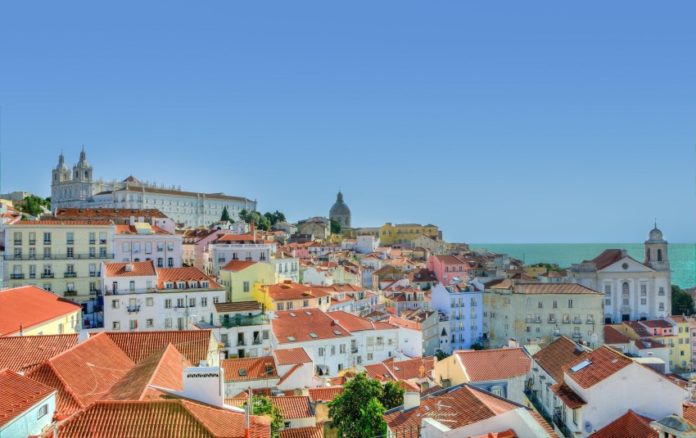 Deciding to invest in property abroad is a big step to take. With so much to take into consideration and the amount of research you need to do beforehand, it's no wonder that many prospective real estate owners scrap the idea while it's still in the planning stage.
Uncertainty, foreign laws, and unexpected expenses can be enough to throw anyone off guard – but when you know where to look, the property jungle suddenly seems a lot more manageable.
Here is a handy list of the hottest real estate markets across the world in 2017 to help you make the right investment and feel a bit more confident about the process.
Why real estate investment abroad?
Sure, the process of finding and purchasing property abroad can be rather tedious. It's an abundance of legal matters to understand, financing options to go through, and general hiccups you'd like to avoid – so it's a good idea to talk to a lawyer as soon as you've found the property.
When you get it right, though, you'll be able to enjoy fantastic value for your money, an investment that is more likely than ever to flourish, as well as the opportunity to brag about your exotic property overseas.
Research is, however, key and the more time you spend on investigating the local areas and comparing prices, the easier it will be for you to make the right decision. Find a property market site from the country you have in mind, such as http://rumahdijual.com/jakarta-pusat/rumah-murah, and talk to a real estate agent, first of all.
#1 Lisbon, Portugal
Lisbon is increasing in popularity and has, over the last couple of years, seen an amount of tourist flock to visit the city. It's actually strange that it hasn't been more popular up until now as the city has so much to offer tourists in terms of comfortable temperatures, architecture, as well as low costs of living.
This means that the real estate market is quite reasonable, at the moment, but still expected to boom; by investing as early as possible, you'll be able to take advantage of the sudden rush.
It's a good idea to pay the city a visit before you make any decisions and pinpoint the kind of area you'd like to invest in. It's made up many distinct neighborhoods which all have their own style and atmosphere to them, so make sure you end up in the kind of area that feels right. Cheaper than Paris and London, but just as exciting and with a much better weather – you will, undoubtedly, discover Lisbon as a hidden treasure and soon-to-be one of the most popular cities in Europe.
When you're looking for value, it's a good idea to hunt down a property that is outside of the 'best' neighborhoods. It's a huge difference in price between the lower-cost and the more elite ones, and you can certainly expect the prices of cheaper areas to skyrocket soon enough. 
#2 Auckland, New Zealand
New Zealand is not just an absolutely stunning country, but this island can also feature a relatively low population. The prices for real estate are admittedly a bit higher than the other countries on this list, but they make up for it by having an abundance of uncrowded areas as well as a lot of room for growth.
A lot of people fall in love with this island due to its nature, focus on being eco-friendly, as well as the fact that they speak English. This makes it a whole lot easier to buy property over there as the local laws are easy to understand, you don't have to have any documents translated, and you can find a lot of resources to read up on in order to get it right.
It's worth mentioning that the country also ranked as number two on the International Property Rights Index, and it certainly has been a popular country for foreign investors the last couple of years. Have a look at this detailed article, by the way, for more information on real estate investment in New Zealand.
#3 Cali, Colombia
Cali is one of the most rapidly growing tourist-markets in Colombia. The price for real estate is an absolute bargain as the rental demand is expanding at the steady pace of the middle-class. It's a good idea to be on the lookout for countries and cities like these, where the real estate market was once exclusively directed at the upper class.
As the middle-class grows, they're suddenly in a much better position to buy property, and the market explodes – opening up for exceptional deals for foreign investors such as yourself.
The city has been on many lists of the hottest real estate markets for a few years now, and it's still just as relevant as ever. Cali is a modern city with a population of almost 2.5 million, featuring lovely weather most of the year and a refreshing evening breeze as it is situated well over 3000 feet above sea level.
Have a look at property up north to find the best bargains. Although the prices usually soar as the crime-rate declines, some of the areas up north have exceptionally low prices – as well as charming neighborhoods you can feel safe in.
#4 Playa del Carmen, Mexico
The real estate market in Mexico is exceptionally hot lately for foreign investors. Although the property prices are higher than in other places, you can get a lot of value for your dollar, and the prospect of a booming rental market makes the deal even better.
Tourists from across the world, as well as Mexico, flock to Playa del Carmen during the holidays, looking for a rental apartment, so you can expect a lot of traffic if you choose to rent it out. Check out www.escapeartist.com for some great tips on buying and owning real estate in Mexico.
Investing in real estate abroad may be a minefield of unknown laws and an unpredictable market, but with the right amount of research and a few knowledgeable advisors, you could hit the property jackpot in no time.