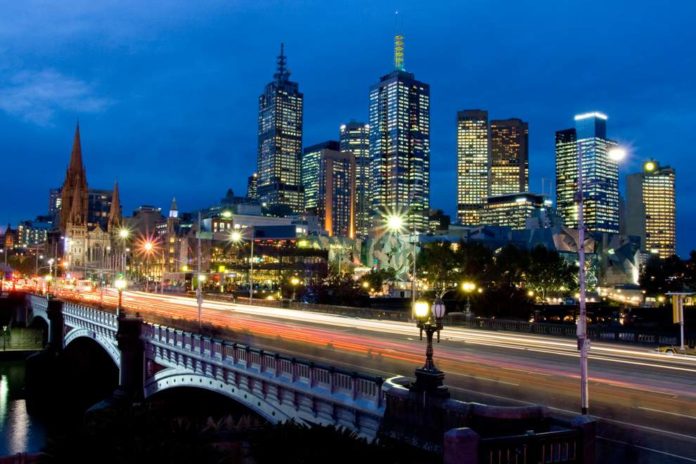 When people consider new hot spots to invest in, markets like China and India get the most attention. Rarely do countries like Australia make the list. But many overlook the advantages of investing in this vibrant economy that is seeing significant growth at the moment. Here are a few reasons as to why Australia is a great country to invest in long term compared to some of its neighbors.
Asian Exposure with Western Legal Systems
Australia is uniquely positioned to take advantage of the Asian economic revival. Businesses in Australia trade heavily with Asia. Yet investors benefit from British common law and a business-friendly environment without the corruption and ever-changing legal restrictions they face if they invested directly in a number of Asian countries. Your property rights are defended, and the courts are not an impenetrable mess. Its business environment was ranked 15th out of almost 200 nations for ease of doing business. The nation's robust regulatory system and stable institutions certainly make it a better choice than markets just now opening up to foreign investment. This is why even many Asian businesses are investing in Australia.
A Diverse Economy
While Australia is best known for beef, gold and its landmarks, it has a very diverse economy. You can invest in resource extraction businesses like opal and gold miners or traditional agribusiness ideally suited to export to Asia's growing population. Or you can invest in the energy sector, service sector, tourism and education providers. While coal is still going strong, renewable energy is being developed in the country. This diverse economy has kept Australia's currency stable whereas Canada has been hit by the falling price of oil.
Safety
Australia is one of the safest places to invest your money. Not only can you find familiar financial instruments backed by courts that you understand, but you're investing in one of the safest environments to do so. Australia's economy is rated AAA by three different global rating agencies. It has had one of the highest growth rates among major advanced economies, and it is the world's 13th largest economy.
It has seen real annualized growth of roughly 3% per year for several years in a row, while the United States only hit 3% growth again after nearly a year of President Trump being in office. According to an article featured in todaysglobalnews.net, Australia has not had a recession in 25 years. This means that you're almost guaranteed to see solid returns no matter where you invest in Australia. The stats remain impressive when you look at the 2008 economic crunch, when Australia still managed to see growth in the recovery in 2009 while the U.S. continued to decline.
And the growth is nearly certain to continue in the future. The Australian economy is even freer than the United States according to the Heritage Foundation, so it is more likely to see strong growth of the small business sector that drives so much long term growth. Its leaders also avoid mistakes like India's demonetization disaster that took several percentage points off that country's 2017 GDP numbers. Nor do you have to worry about the risk of collectivization and nationalism as threatens South African firms and other African nations.
Australia offers the opportunity to invest in a strong, steadily growing economy that exports heavily to Asia but without the economic and legal uncertainty investing in Asian nations does. Australian business is backed by a strong currency and equally strong institutions. It is a safe place to invest your money while benefiting from the rapid development and demand of the Pacific Rim, Africa and Asia.