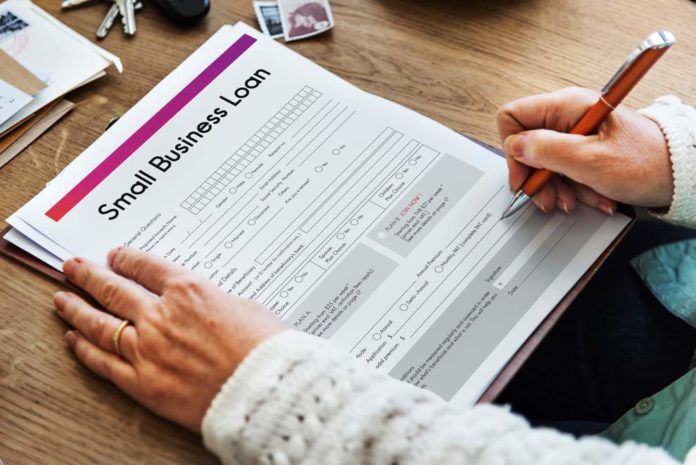 Launching any small business is an exciting endeavor. You have spent months planning and organizing your latest venture, and are surely feeling excited before going solo. However, the hard work doesn't stop there. If you want to get your small business off the ground then you need to keep investing your time, drive and energy into your it. While there are challenges awaiting you ahead, don't let this put you off or dissuade you. Remember why you are launching your business in the first instance and use that positive energy to power your ideas through. If you truly want to see your business grow, then you will need to remain dedicated. The investments don't stop now. So, make sure that you are mentally prepared and ready to use your time and talents wisely. There's still more work to be done.
Invest
Yes, you might have invested a great deal already but sadly the finances don't stop now. If you want to get your small business off the ground, then you need to be prepared to continually invest in your future. After six months of trading, you can apply for a small business loan to help support your future expansion from a company such as SunWise Capital, they can provide you with a loan to help make your dreams a reality. Once you have your funds in order you can focus on developing your business plan to ensure that your expansion is pain free. From taking on new staff to investing in better software or a new office space, remember that business growth requires clever use of your time and money if you want to see results.
Attract Customers
Attracting and retaining customers is one of the largest challenges that most small business owners face when trying to grow. Nowadays, you can no longer rely on word of mouth. You will need to invest in your social media, marketing and branding if you truly want to see results. If you are moving from a previous firm, you could reach out to your previous customers to see if they are interested in taking up business with your new venture – although you need to be careful that you are not in breach of your previous employment contract. It can be difficult in today's difficult market to compete against larger, more established companies, but don't let this put you down. Gaining customers is essential if you want to ensure the long-term success and development of your small business, so be prepared to get out there and make your firm known.
Create a good logo
Any successful small business needs a good logo if you want to get off the ground. Remember that your logo and branding ensure that your customers will remember and associate your products or services with your firm at a glance. When designing a logo make sure that it is an icon that is easy to identify with. There's no need to choose a design that is overly complicated or ornate. Keep it simple and striking. The same applies for your entire branding strategy. First and foremost, make sure that once you have approved your branding and logo that you roll it out across all your platforms. From social media to letterheads, it's important that you are consistent. Failure to use the same branding or logo will make your small business look unprepared and unprofessional. It's a simple mistake to make, so don't fall at this hurdle. Creating and maintaining a good logo is essential to ensure that your business can continue to grow.
Get a company website
The Internet is a powerful tool for any developing business. Remember that once you are online, the entire world can access information about you and the services that your business offers. If your company website looks incomplete or performs poorly, then this reflects back on you. Any website issues can be easier to sort than you might think. You might not have established your key words or perhaps there is a problem with your site's SEO – meaning that search engines don't easily pick it up. If your site isn't mobile responsive, then this could also be affecting your development. Consider how much we use our cell phones to view and access information. Does your site enable your customers to access this information while they are on the go? If the answer is no, then you are missing out on a key consumer market. So even if you have a website, performance issues could be dragging your business down. Make sure that your site is working to the best of its capabilities, and you are guaranteed to see results.
Get an office, or move location
If you are currently operating your business from your home, is now the time to take the next step? Choosing an office space will depend on the range of products or services that you offer. Make sure to choose a space that is light, welcoming and well ventilated. You will also want to consider how much it will cost to rent your own office space too. Rental costs can take a large chunk out of your business budget.  So, if you are ready to make this change, then take your time to find the right office location for you. There's no need to rush. Choosing an office is an essential part of any small business growth, so make sure that you find your dream location.
Growing and developing a business can take time and effort. After opening your doors and launching your venture, you need to make sure that you follow your plans through and stick to your business plan. If you want to get your business off the ground, then these are some essential steps that you need to take. From opening a new office, to developing your company logo and website, these factors do take time to develop and get right. However, once you have got your customers and made these necessary changes, you will see that your business finally gets the results that you require. It can be daunting going out on your own and following your business dreams, but try to channel your nerves into positivity. It takes time to grow and develop a business, but make sure that you are patient. The hard work will eventually pay off.