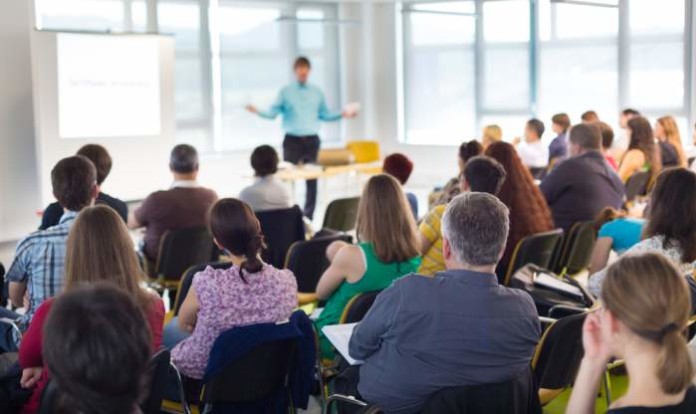 Every company needs to provide training resources for its employees, and this can be done in a variety of ways. Of course, sitting at the front of a room giving out lectures for days isn't going to be all that exciting for them. There are ways and means of improving your training skills to get the most out of your staff. By doing this, you'll be able to keep them both motivated and feeling productive. This is the best way to get all that important information into their heads.
Split Into Group Work
Working on your own can sometimes start to feel a little lonely. By splitting into groups, you can get through the training material more effectively by working together. It doesn't matter what setting you do this in, either. Training programs that are designed for lone working can still benefit from a group environment. Employees will help each other to understand the information more clearly in a case like this. Two heads are better than one, as they say.
Utilize Online Resources
We're lucky enough to benefit from the thousands and thousands of training resources we can find in the online space. We can find guides for everything, from injection molding training to retail upselling training. Use this information to help you create a detailed and effective training plan. Maybe you incorporate it into your in-house system? Maybe you take advantage of a software package to train employees for you? I'll leave that choice up to you.
Interactivity Is Crucial
Interactivity is the name of the game if you want to see efficient results. We've all sat in the corner of a room, gazing out the window while someone blabbers on about some topic or another. You don't want your employees to feel this way, so keep them involved. Don't give them a chance to start mentally drifting off. When this starts to happen, they're not going to be absorbing relevant information as they should.
Stick To A Tight Schedule
You should always split training into different sections. The reason for this is that your employees need to understand what's expected of them. Concentrate intently for three hours? OK — that's doable. Keep training until the manager decides you need to go back to work? That's not as effective. Give your employees a schedule to stick to, and they'll largely equip themselves with the mindset they need to get the job done. Fail to provide one, and they won't have a clue whether they're coming or going.
Add Incentives
Training is difficult, you know! It takes a while to absorb new information at work, especially if it's particularly complicated stuff. Once you get past a few hours worth of training, their brains might start to feel a little frazzled! This is where incentives can come in handy to encourage their mental focus to stay sharp a little longer. "If you do well on that post-training test, there's a gift card on offer to the highest performer." It's only a small gesture of recognition, but it's an important one to keep people invested.