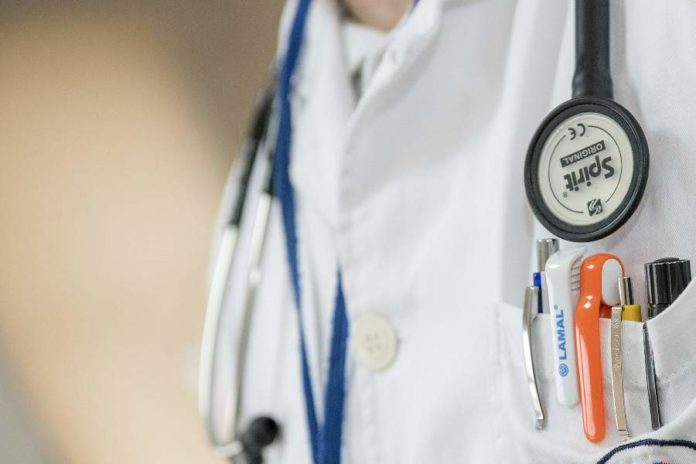 The healthcare industry is huge – everyone cares about their health and so the demand is great. Becoming a doctor or nurse is one way of entering the field, but for those that may not have the patience to deal with a multiple year course (or have to deal with the university debts afterwards) there are alternative routes into the medical sphere. Here are a handful of those alternative routes that may be up your street.
Health and fitness
There's more to health and fitness than the gym. Dealing with sports injuries is an important skill needed in the trade, the demand of which is constantly growing. Physical therapists help to return those that have injured themselves through exercise back to healthy form. Physical therapists may also be needed to restore mobility and function to those who have been injured in accidents, preventing or limiting disabilities from taking hold such as an inability to walk after a leg injury. This involves an understanding of muscles groups, tendons and bones and generally requires some form of training.
For those that want to deal with medicine, there may be routes into sports supplements and nutrition foods that you can take.
Admin
If working in a hospital is still your goal, you may be able to find an admin role that still has you dealing with patients – just not doing the diagnosis work. This could include working as a receptionist or alternatively medical billing and coding. To get into these roles, you will have to take some form of training course and have some medical knowledge behind you, but a degree usually won't be required.
Cleaning and maintenance
In every industry, cleaning and maintenance is needed, especially in a hospital where any kind of health risk could result in the place being closed down. Hospitals often have their own handymen to deal with electronic faults and repairs fast, as well cleaners to get on top of spillages and ensure sanitation. A job as a porter can get you involved in some of the cleaning work, whilst also being in charge of transporting things around the hospital such as emergency medicines, machinery before surgery and patients with mobility issues. Being a porter, you'll also get to work closely with nurses and doctors, learning on the job.
Holistic healing
The ultimate alternative medicine – holistic healing caters for those that don't want invasive surgery due to personal beliefs or morals. It uses methods such as aromatherapy, dieting, homeopathy, acupuncture, Ayurveda medicine and spiritual counselling to heal patients. In some cases, this can be learnt on the job and requires no formal education. Certain methods such as chiropractics and naturopathic medicine may require a degree, especially the case if you are going to set up your own holistic healing unit and become licensed. There are also many courses and training programmes in alternative medicine that you may be able to find an access point from.