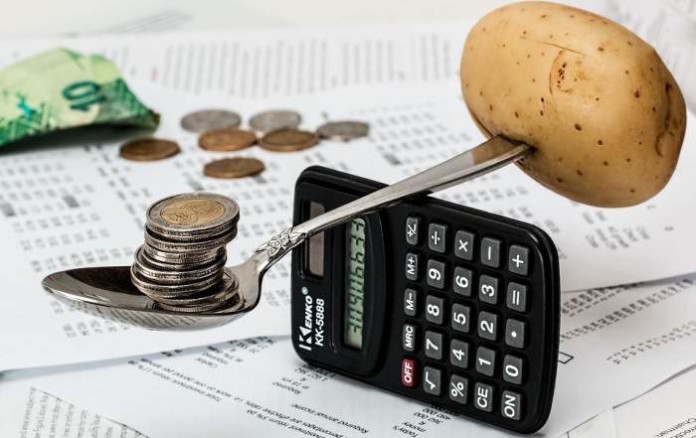 The cost of home ownership surprises many new homeowners and long-time ones too. The bills never seem to stop, especially the electricity bill which only seems to get more expensive over time. There's much that can be done to turn the tide by reducing costs here and there. Seemingly small changes lead to meaningful savings each year, and over the lifetime ownership of the property too.
Here are a few ideas for how to save money while living in your home.
Recycling Centers or Freecycle
When wanting to remodel or redecorate your home, consider checking out the Recycling Centers from Habitat for Humanity, which runs over 400 of their ReStores across the US. Another option for repurposed furniture is Freecycle where other people are giving away items they no longer want to clear away their clutter and avoid paying to have the item removed.
While many contractors refuse to handle repurposed materials, anyone who enjoys re-covering a sofa or finding new ways to get use out of older items will enjoy looking for undiscovered gems they can do something with.
Cut Down on Your Mortgage Costs
The cost of housing and transportation consumes 60 percent of the average household income when measured across the 25 largest city areas. Tackling home costs at their core is important to control how much money is coming out of your pocket every pay cycle.
Refinancing your home allows you to restructure your mortgage and payment terms. If you're able to put down a 20 percent deposit, you could remove the PMI payment which adds considerable extra costs each month to cover the lender's additional risk.
Shop around for a different deal on rates and terms. Many new innovative mortgages are now available that do more to help borrowers than ever before. Also, by making extra payments, it's possible to reduce the term of the loan by several years to get debt-free sooner than expected.
Decide Early with Major Changes
With any major remodeling, it's important to decide early what's most important to you and stick with that. Chopping and changing, and backtracking on plans will only cause extra costs and delays. It is easy to more than double the cost of any changes with this kind of activity. Make a plan that you're happy with, then stick to it. Anything else will eventually descend into chaos.
One caveat here is that a lack of availability of exactly the finishes you want usually requires flexibility depending on your available budget and willingness to wait.
Saving on Energy Bills by Switching to Solar
For homeowners who live in a state that receives plenty of sun, having solar panels fitted to the roof is a great way to capture and harness the natural energy of the sun. Finding the right solar company to survey, supply and fit the solar panel system is important too. They should be experienced, knowledgeable, and able to talk you through the complete process.
Saving money once you're finally in your own home is about being clear on your goals. It's possible to reduce the cost of home ownership and increase your pleasure immeasurably by making those changes that deliver the most bang for the buck.