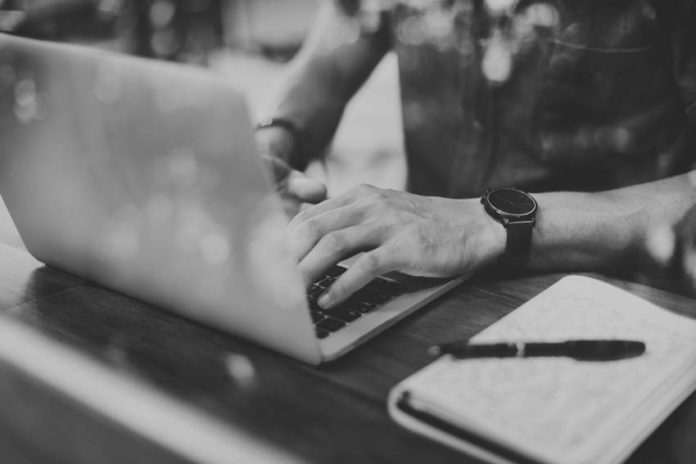 There are going to be quite a few times when you could need a little extra income to help you out. Maybe the car needs fixing, or you have to think about Christmas shopping, whatever the reason, a little extra cash can come in handy.
You might have seen that there are lots of advertisements online looking for people to make extra money from home. Many of these are scams that are designed to make you give them money in return for your place on their team. Typically, this doesn't work, and you end up losing money instead of making any.
There are, however, some legitimate ways that you can make money from home from doing jobs online and here are some examples of opportunities that may just appeal.
Taking Part in Online Surveys
Although there are many scam sites out there that ask you to take part in surveys, there are many legitimate sites that are free to subscribe and use.
They offer a range of benefits from cash to vouchers and free products. A lot of them will have a minimum amount that you have to build up before you can withdraw the money or vouchers, but you can still make up to $250 a month if you put the work into it.
It is important to note that although you can make money on these sites, it is by no means guaranteed.
Start Writing a Blog
You might not think that simply writing a blog could earn you extra money, however, many people have had great success doing just that. The idea is that you need to find an area of blogging that not many people have written about before. Then, you can start to write about your new niche and gain some followers.
Once you have a good number of readers, you can start to add advertising to your website. It will pay you each time someone clicks on the advertisement. There are many companies including Amazon that use ads in this way.
When you have a bigger following, you might get asked to review or try out new products from companies. They will pay you or give you products to try; then you write a review on your website.
You do need to make a big commitment to getting the blog off the ground, and you may not make money straight away, but you will join an online community that will inspire and excite you.
Become a Freelancer
If you have a skill that other people might want to use, you could consider becoming a freelancer. There are sites that can help you find clients who are looking for your skills, and it can take a little while to build your portfolio and reputation, however, you will soon start winning projects, and your reputation will grow.
The types of freelancers people need are many and varied, and include writers, bloggers, designers, video editors, personal assistants and more. In most cases, you bid on a project that someone wants completing, and the poster will choose the person they think is the best fit.
Start Your Own Online Business
The thought of starting your own online business might seem like a huge step, but it doesn't have to be that way. You can start your own business online by doing just a few hours a week.
If you have an idea that you think can be made into a good business venture, then why not give it a try. Because you will be doing it from home, you won't have a lot of outlay except on the products themselves.
You can start a page on eBay or Etsy to begin with until you have built your online presence. Then you can move on to your own website store. The good thing about this being your own business is that you can take on as many orders as you wish. If you want to start slowly, you can just take a few orders or start a waiting list.
You may find that eventually, you will have to devote more time to the business and increase your revenue, and potentially grow your business.
Test Websites
There are many sites out there both new and redesigned, that want to know what people think of their site. That means there are opportunities for you to offer your services and test these sites for them.
All it requires is for you to go to the website that they provide, and click around to see what you think about the design and usability. You then have to fill out an online questionnaire to give your thoughts on the site.
Some sites that offer website testing can pay a lot of money for these jobs, so it is researching for any opportunities.
Tutoring
Another way you can turn your skills into money is by offering private tutoring. Many people offer everything from musical instruments to mathematics and English. In some cases, you will find students who will offer tutoring to help pay for their education. However, whatever your circumstances, you can still make good money as someone who has a skill that people want to learn.
The best way to become involved is by registering on websites that match tutors with pupils. They will often have a messaging service, so you don't have to give your full details.
A bonus to tutoring is that you can fit it in around your other daily routines, and you can take on as few or as many students as you wish.
Data Entry
There is no doubt that data entry is not one of the most exciting jobs to do. However, you can earn a decent amount by transferring, editing and creating data from one spreadsheet to another. It is worth your time having a search online to seek opportunities. If you do an accurate job you are sure to get a repeat order – mining data is a huge industry that you can be part of!
With these and many other jobs, you can start to make a little extra money for those important things that crop up from time to time. There is plenty of online work out there for those who are prepared to go and find it.