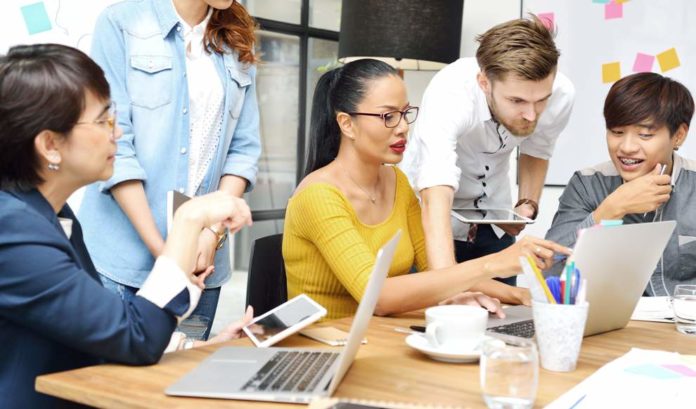 Many of us dream of leaving our nine to five job behind, in the pursuit of starting our own business adventures, from the stresses of being at the office. Well, what if you could make that fantasy in the not too distant future? In fact, it's even easier to say goodbye to rules, regulations and stuffy working hours to go out on your own as an entrepreneur. It's now even easier to bite the bullet and set up your own successful businesses. With remote working, freelance jobs and even small businesses on the rise, people are increasingly looking for new and exciting business options off the beaten track. Don't feel that your opportunities are stuck in the US either? How about a skydiving business in Thailand, looking after sloths in Costa Rica or exploring the reefs of Australia – dream big, the world is your oyster!
Primarily, if you want to follow your business dream, you are going to need to undertake some serious planning. Making any big life changes is an expensive decision and failure to foolproof and double check any initial plans could cost you dearly in the long run. Remember that your dream isn't going anywhere and keep it in your sights – be it on a mood board or scribbled on a piece of paper above your desk. Do be patient, however, and get your initial research underway. Be sure to take time to draft your business plan also. Establish your business goals, which products you will offer, and most importantly, what sets you apart from any other competitor out there in the market. Once you've established these key factors, you are one step closer to making your business a success. However, the work doesn't stop there. Read on to find out what needs to be done to make your dream a reality.
Be Prepared for Challenges
Nobody said going out on a limb was going to be easy. Remember that sometimes it's all about the journey rather than the destination; so be prepared for a few tough months ahead. From an order failing to appear, staffing issues or even issues with your bank loan, roll with the punches and learn from them. Business owners such as Bill Gates or Richard Branson have had their fair share of challenges in the past, and look where they are now. Going out on your own might make you more susceptible in the larger business world, yet you shouldn't feel intimidated by your competitors. Learn from any challenges, and try to enjoy building a business and a name for yourself. 
Ask the Experts and Practice Patience
Asking an expert will give you a business edge over any potential competitors in your field. Imagine the scenario: you are looking to open your business in a popular area. You have explored a few options and think you have found the ideal spot. The only issue is that the previous landlord left a few unpaid bills, but the realtor has now assured you this has been resolved – despite you not seeing any paperwork. Do you blindly go along with one opinion, or would it be wiser to take a step back and fully assess the situation before making any hasty business decisions?
In this case, it's advisable to get as much expert health as possible. From online forums and blogs to paying for in-depth legal advice, in business, you have everything to lose, not to mention error most certainly comes with a hidden cost. Therefore, what should you do in this instance? Listen to the experts and weigh up your options – if you wait, the chances are that your ideal location could appear just across the street. 
Keep Pride in Check
Everything is going well in your new business. You are pleased with your staff and footfall appears to be steady. However, misfortune can strike at any given moment. For example, if you suffer a break-in, and you find out that your insurance doesn't cover you. You realize it was your fault for not checking the small print. This is because, in your haste, you opted for the cheaper insurance option rather than shopping around and finding the best insurance cover available to you on the market. In business, it's always best to exercise the art of patience when making any large decisions. That said, once an error has been made, it's up to you as a business owner to admit your mistakes and try to rectify the mistake, regardless of cost. Now you have learned from this costly error, what are you going to do to improve your security? Learn from your mistakes, so you don't make them again.
Think Outside the Box
Do you dream of creating your own startup in Haiti but are scared of the logistics costs, not to mention the fact that there is a whole new culture to navigate? Well, don't be. Start-up culture and the changing face of business is starting to shape how we interact and deal with people. Remember, your idea might be great in your mind, but you will need a concrete business plan to back it up – especially if you're applying for funding. The startup landscape is fierce and brutal at times, and you may find yourself struggling to get noticed. Chances are you will be pitching your ideas against a whole host of similar competitors.
Don't lose sight of your initial dream, and be prepared to get your hands dirty. Be sure to put in the long hours and research that are required when starting any new venture. Remember, any hard work in the initial few months will shape your future success.
Heavily Invest in Your Business
To build a successful business empire, you need to be confident in your actions and heavily invest in your business. If you refuse to pay for high-quality services, then it may show in the products or services you're selling to the public. If you deliver goods, then investing in GPS tracking systems by Fleet Trax can improve your customer service, but also your brand's reputation. If you're a digital marketing agency, then investing in a well-designed website and office space can provide the aesthetics such an agency needs. Although you won't want to put all your eggs in one basket, make sure you are skimping on important factors that'll greatly improve your business.
Growing your Business
After you've spent time honing your business plan, and are finally starting to see profits, now's the time to consider your next steps. Growing your business will take time and investment, so be sure to account for any additional expenditure when updating your business proposal. You will also want to consider how you are going to bankroll your new venture, as any changes will require you to invest with your own finances and with the help of banks. You may also want to explore your options if you need to take out a loan. The variety of options available to you on the market will now mean you no longer need to depend on securing a bank loan. While this is good news, be sure to check current rates and monthly repayments before signing to any loan – it's best to exercise some caution.
Nearly a Reality
You've researched your market, opened up your doors to customers and done those first, and most important, business deals. However, growing a successful business doesn't stop there. To keep ahead of your competitors and stay ahead in the market, you are going to have to invest time, energy and money back into your venture to make it work. Get on social media, if you haven't already, and share your products and proposals with the online community. You will also want to create your own company website if you offer a range of products and services, to ensure that customers can browse at their leisure. The digital space is a truly effective tool for getting you, and your business noticed.
You may also want to consider rewarding loyal customers with a range of promotions and benefits, to keep them coming back for more – potentially bringing their friends and family along too. If you are selling a brand or lifestyle, you may want to consider taking on brand ambassadors to help promote who you are – marketing influencers are heavily persuasive. These individuals are people who live, sleep and breathe your business almost as much as you do, and are a valuable asset in keeping your venture alive. You may also consider branching out into merchandise – such as pens or stickers – but keep initial orders small. It's best to try a few ideas before making any big, expensive decisions.
Market changes and tough economic times aside, running your own business is not for everyone. However, if you are willing to put in the time and effort, it can be an incredibly rewarding and eye-opening experience. So don't be afraid to follow your business dreams and remember that it's never too late. Just be sure to plan, prepare and get ready to work like you have never worked before. Freedom from your desk job is never too far away.