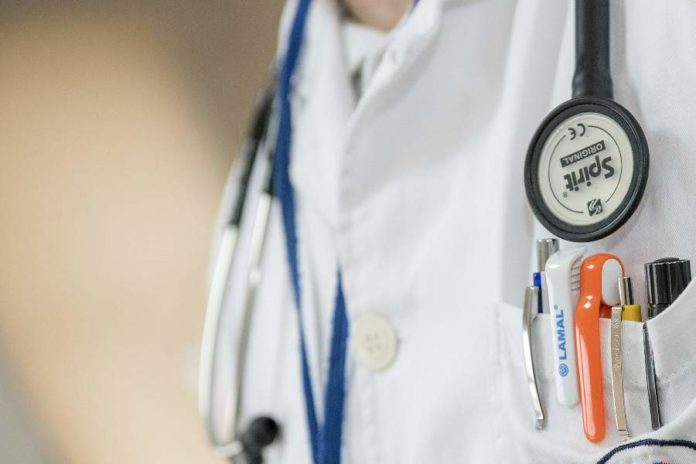 If you've been comparing various jobs and specialties in healthcare, you might be considering a career in phlebotomy. It should go without saying that as a phlebotomist, you'll have to be comfortable injecting needles into veins, but beyond that, it really isn't a highly difficult job. However, in order to become knowledgeable and proficient in the field, and to prove your skills and worth to prospective employers, you will need to go through a somewhat challenging educational and training process to obtain the essential credentials. With that said, here are the exact steps involved in becoming a phlebotomist from start to finish:
1. Complete the Necessary Training
First and foremost, you'll have to complete an accredited training course. The primary training that you'll have to undergo will usually last about two trimesters, which is the equivalent to about 4-8 months, depending on the program you've selected and/or your personal pace. Luckily, you can find and compare the best phlebotomy training courses in your state (even in more sparsely populated states like Alaska) using sites like best-phlebotomytraining.com.
2. Obtain the Appropriate Licensing and Certification
Although completing the initial training mentioned above is the only step that is actually required before you can begin searching for a job as a phlebotomist, most employers prefer to hire applicants who have taken the additional steps necessary to become a certified phlebotomy technician. Obtaining certification will typically involve completing at least 40 hours of in-class instruction, 100 hours of training in a clinical setting, and the successful completion of at least 100 skin and vein punctures unassisted.
3. Decide on a Career Path and Employment Type
Now that you have the necessary credentials to apply for any job in the field, it's time to decide which path to employment you're going to take. You could choose to work in a stable position at a hospital or other healthcare facility, or you can start a traveling/freelance phlebotomy business instead. Although the choice is up to you, static jobs tend to offer more stability and ease of employment than taking the traveling route.
4. Land Your First Job
Now that you've done all of the above and are fully equipped to apply as an eligible candidate for a phlebotomist position, it's time to launch a rigorous and well-rounded job search. Considering as many options as possible will help you combat the inherent disadvantage of not having any past job experience in the field. Luckily, after completing steps 1 and 2 above, you should have all the credentials needed to show prospective employers that you're capable of doing the job.
Reasons to Become a Phlebotomist
Phlebotomists enjoy a low rate of unemployment, high starting wages, and a relatively fast path to entry. Plus, as a phlebotomist, you'll probably be doing a lot of walking and standing within the facility you work in, so it's a good job for anyone who wants to stay active versus sedentary desk positions. Furthermore, phlebotomists are in high demand, so not only will you have the convenience of being able to find reliable employment wherever you go, but you can also work on a freelance basis as a traveling phlebotomist if you'd prefer more independence and a schedule that you have more control over.