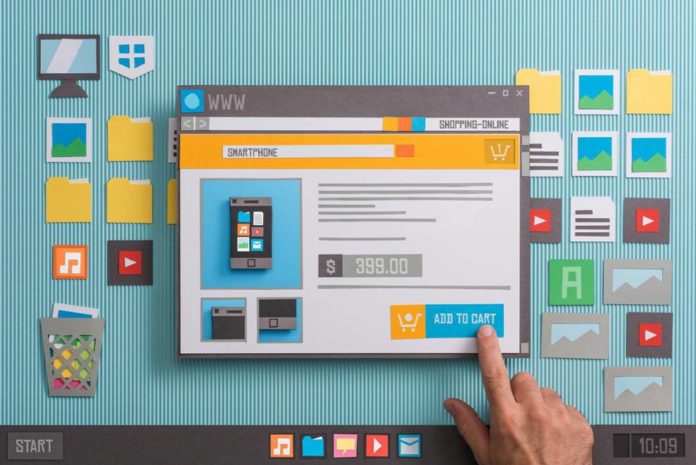 If you want your business to grow and to be as successful as possible, you will need a website. There is no question about it. If you are concerned about the time or cost that building a website will take, it shouldn't be too much of a consideration. Yes, it will take time, especially if you do it yourself, and it will cost money, especially if you engage a professional, but it is worth both. Once you see how important having a website is, you will never look back. Here are the top reasons why your business should have a website.
It Is Expected
This could be the number one reason why a website is needed; your customers expect it. A website provides the public with details about your business such as where you are and how to get in touch. If you sell items online then it is also your shopfront. Most people will head straight to your website to find out more about you before purchasing anything because it gives them a sense of you; it is good to buy from people you know. Without a website, your customers might decide to go elsewhere to buy their goods because they are unable to work out just who you are and whether you are trustworthy.
Good Value For Money
Having a website is an excellent marketing tool and can enable you to reach many thousands of people all around the world. Imagine how much you would need to pay for print advertising or mailshots that could do the same thing. It is much less expensive to utilize your website to engage your customers. Having a blog which you can link to social media is a great way to encourage people to visit your website, for example.
You Can Boost Your Sales
Not only can you entice more people to your company through your website and boost sales that way, but you can also set up an eCommerce store on the site so that people can buy directly from there. To find out how to make your online store successful, check out Endertech ecommerce. An online store can be the main bulk of your income, or it can be a useful bolt on to your other services. Either way, when done right it can bring in a good additional revenue stream.
It's A Place For Reviews
Online reviews of a business have a huge impact on the buying decisions of those looking to buy online. If previous customers have left you positive reviews, you can use a page of your website to host them, allowing potential new customers to get the proof they need that they can trust you and your products and services. Although you can rely on third-party review sites such as Yelp and TripAdvisor to host your reviews, it can impress people far more if you have them on your website and branding.
You Are In Control
When you have your own website, you are the one in control. On your website, you can tell your own story and put forward your ideas. It allows your personality to shine through, which is a bonus when it comes to getting people to trust you. Let people know how and why you started, let them know who the people are behind the products. Tell them what you are hoping to achieve. You control the entire narrative of your business when you are the one posting to your own website.
You Don't Need Coding Skills
If the only reason you haven't got a website is that you know you don't have the coding skills required to make one, don't worry. You don't need to know how coding works to create a stunning website because many free platforms allow you to make websites quickly and easily with no coding involved at all. There is no excuse for you not to have a website. If you want to do something more complicated, then you can learn coding, which is a useful skill in itself anyway.
Your Competitors Have Got Websites
It's good to stand out from the crowd, but it's not good to stand out for the wrong reasons. You don't, for example, want to be the only company in your sector that doesn't have a website. It won't make people notice you because you have great products; it will simply show that you don't have the passion or belief in your company needed to make an effort to create a website. If your nearest competitor has a website (and it is very likely that they will) then not many people will keep searching for you; they will just go to your competitor instead.
You'll Never Close
Some people like to shop late at night or early in the morning. Stores won't generally be open then, but websites will. Websites never close. You can sell your products at any time of the day or night, seven days a week, three hundred and sixty-five days a year. You won't lose business because you are only open between 9 am and 5 pm. Therefore you can make a lot more money with a website than you would with a traditional store.
Gain Credibility
Independent businesses can sometimes have a hard time persuading people that their service and their products are just as good (if not better) than the big chains. The problem is that the big chains have credibility, and small independent businesses that have just started up haven't quite got there yet. If you don't have a website, you never will. If someone is tempted to buy from you but wants to find out more about you, they will search for your website. If nothing comes up, they might wonder how long you intend to be around, and how committed you really are. It can really be off-putting. A website is an easy way to show people that you are planning to be around for a long time yet. This could be the difference between making a good sale and missing out entirely.