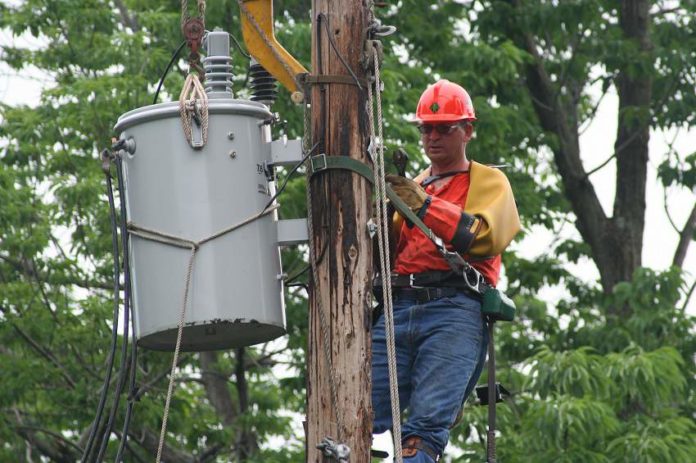 With the costs of university spiraling out of control, many people are skipping on higher education altogether. And who can blame them? The job market for graduates is in tatters. And most students wind up with tens of thousands of dollars of debt they can never repay.
The good news is that there are plenty of jobs that pay well that don't actually require a high-school degree. Here are just a few of them.
Heavy Goods Vehicle Driver
If you've ever wanted a career on the open road, exploring new places, truck driving might be the job for you. You'll have to go to CDL truck driver training school before you climb into the cabin for your first shift. But once you get going in the industry, the payoffs are big. Most companies pay by the mile, so you're earning so long as you're moving. For the first few years, the pay is modest. But once you've got some significant experience, you can earn upwards of $55,000 a year.
Postmaster And Mail Superintendents
The US post office is a massive organization spanning all 50 states. Postmasters are responsible for all sorts of tasks within the organization. These include management, administration, operations and planning activities. Despite the competition from other delivery firms, the BLS predicts job growth in the sector. According to their estimates, more than 5,000 new positions will become available between now and 2022. The median pay for a postmaster or a mail superintendent is currently around $64,000. You'll need to work at the post office for about five years first before you can get your hands on this attractive pay packet.
Power-Line Installers
Our society is becoming more and more connected. As a result, we're seeing power, telecommunications and fiber optics spread all over the country. This means that going forward, there's likely to be a lot more demand for power line installers are repairers. The great news about many of these positions is that you don't need any work experience to get a high rate of pay. Instead, training is on the job for those who join straight out of school. The work itself is physically intense. But you can expect to land upwards of $64,000 a year working as a power-line installer. The BLS sees this as one of the most dynamic sectors in the country. As a result, it's predicting another 49,000 positions will open up over the next six years.
Power Plant Operators
With the rise of the electric car, we're likely to see a lot more mains electricity demand in the future. This means that the power plant industry is set to go into overdrive. There will be a demand for more natural gas, oil, and even coal-fired plants going forward. The job of a power plant operator is to control the systems that generate electricity. It's an exciting line of work where you'll be responsible for managing power supplies across the grid. The pay is good too. The average power plant operator earns north of $67,000 a year.