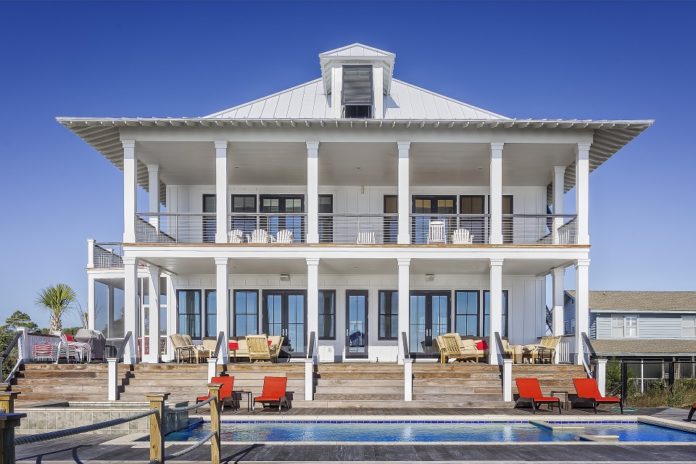 Property investment is one of the most if not the most long-term lucrative business ventures anyone is likely to take. And that's the beauty of it; anyone can do it, all that's required is a good amount of funds available and the willingness to do your own research before you get the help of a financial advisor or an industry expert. However, going down the traditional suburban house property route is all well and good, but the largest profits to be made lie in the trending real estate markets. These markets require a steady never because although some are purely a fad, others are not and due to socioeconomic reasons that are very complex. What's currently bucking the trend more than anything, is that many people from around the world, and of all different races, creeds and nationalities, are wealthier than ever before. Living standards have gone up previous years, and as such, the expectations of premium living have also gone up. The following trends reflect the current market mood.
The holiday villa
As more and more working people enter into the middle-class bracket, and more from the middle class enter the upper-middle class, many people want to have reliable holiday homes. They may not have enough money to buy a villa in Italy, Spain, Dubai, but they do have enough money to reliably afford to rent it out for a long luxurious summer holiday. This investment route is on rising sharper than any other residential buy-to-let property style. It's easy to see why, as the villas have swimming pools, open gardens, and most of all, spectacular views. Accessibility isn't as important as the countryside home mentioned earlier, as those who are interested in this kind of property as a bit of seclusion. That's not to say they want to be surrounded by desolate landscape, but open space around the property allows them to explore the local land without feeling as if they will be trespassing.
More holidaymakers are choosing to ditch expensive hotels which don't offer them as much privacy and room to host parties and join up together with friends on holiday and party the night away. They also want, self-catering homes as their travel accommodations. Wealthy retirees can now explore a country they've always wanted to, but with a stable base from which to return to after a couple of weeks and start again. For maximum comfort, flexibility and a home-from-home environment, holidaymakers are willing to pay high fees to get what they want.
Young and willing
A number of students going to university and willing to pay for their education later on in life has sharply risen all throughout the developed world. Many poor students see the benefits of a university degree when it comes to finding work in the crowded talent market. They're also willing to move far and wide, to go to their university of choice no matter how much the fees may be of their course and accommodation. This should be music to the ears of a savvy investor, as they can be the supply to the demand. Look for growing universities who have been working with governments to raise their game of teaching staff, and are getting a large amount of money to renovate, update and build new and existing parts of the university campus. When you have found a relatively untapped market, focus your money on the campus in the form of a buy to let student property investment. Make sure the right kind of property is being built, as well as it is up to scratch with regards to modern construction standards and amenities.
The best accommodation will bring about the best returns as some students are more likely to apply to a course from a university if the atmosphere meets and exceeds their expectations. Students don't want to be holed up in a dark, dingy room anymore, especially not for the prices they're willing to pay. Each room must have a shower room, central heating, a decent amount of space for a desk, air conditioning, and a large window so plenty of natural light can light up the room. This checklist should be performed at both apartment complexes and rented houses.
Investing in a country home
It may sound strange, but yet, young professionals that have made their living in the city, want out. The millennial generation is turning their back on the major cities, especially when they're trying to raise a family. Often termed the 'hipster generation' these young folk in their late 20s and early 30s all want to have their own space and finally get on the property ladder. However, they're in a catch twenty-two position as they still love their jobs and want to be a part of their industry. Work ethic stats vary, but for the most part, changes to job responsibilities and the advent of e-commerce, many find that technology allows them to earn a lot of money while being able to work from home.
Homes in the countryside are a very good investment strategy as the rent prices per month can sometimes be more than the city prices. Young professionals starting up a family, are willing to pay these prices because both parents can work, and earn enough money to live comfortably. Another advantage of country homes is the fact that most have a large garden, where their children and dogs can play. The key is buy-to-let countryside homes that are close to a major city. For example, buying a home somewhere around the perimeter of London, in locations like Surrey and Berkshire, the train journey is on average around just one hour, and sometimes less. This trend has been proven to work as many also have bought homes in Kent, and take the early bird train to work and have been doing so for the last 5 to 10 years.
Some trends will always fizzle out, but some other prove themselves to have been born from a socioeconomic need. These kinds of properties such as the holiday villas and the student accommodations, seem like they're here to stay more than any other type. The key is to buy early, which also means you're more than likely going to need to be first. Keep your finger on the pulse and know when to strike, and you could find yourself making a healthy and consistent profit.